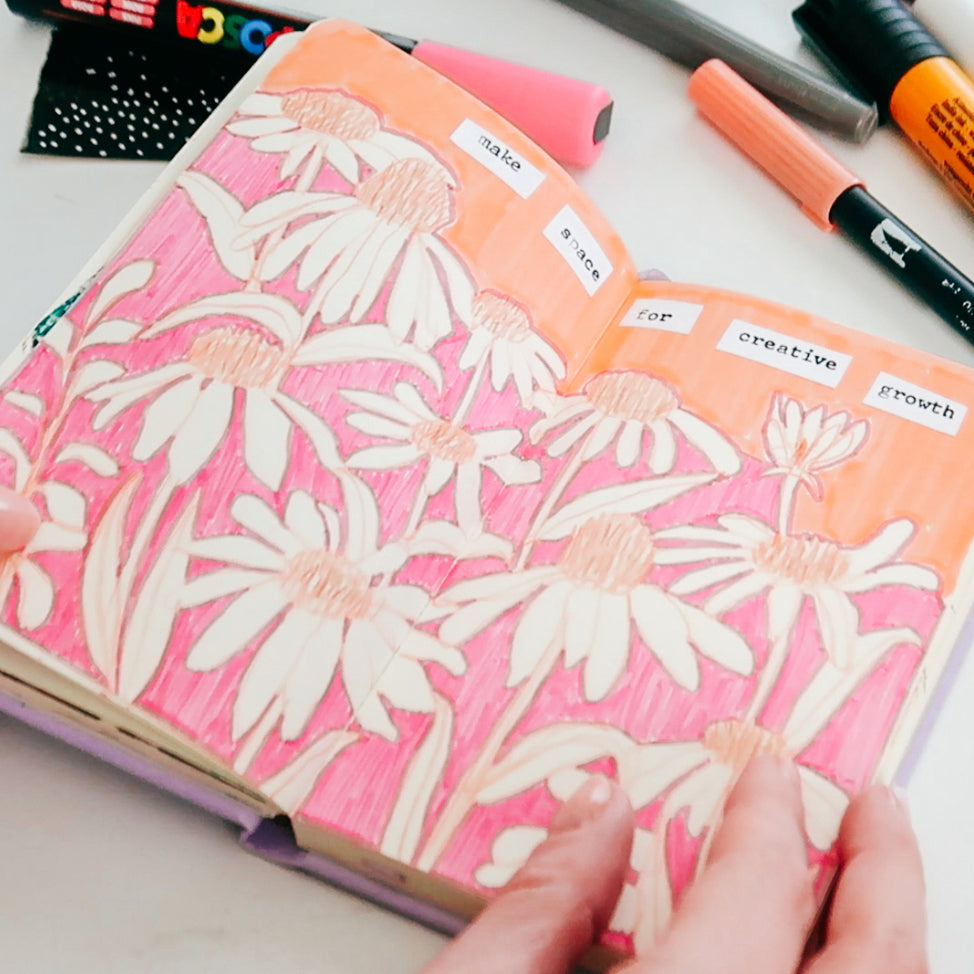 Three Ways to Overcome Artist's Block
Hello, creative friends!
Today I'm sharing three helpful tools that I've relied on lately to reconnect with my creativity. As an artist, I have often run into creative exhaustion and artist's block. But, I inevitably find tactics to push past that and start creating again. These are the tools I've been relying on lately - and I wanted to share them here in case they are helpful for you, too!
1. Taking a Break from Posting Content
First, I've been taking a short break from posting on YouTube. However it's done, taking a backseat from creating content in one medium or another is always helpful for me. It just allows me a little time and space to come up with new ideas without the pressure of publishing.
2. Decluttering my Creative Space
Second, I've been focusing on spring decluttering my studio lately. I need my space to be multi-functional to accommodate all the different activities I do in my business. Switching between those activities means that the space has to be multi-functional and it also means that I tend to collect a lot of different items.
Last weekend, I walked into my studio and found a complete disaster. I realized that was probably why I've been feeling overwhelmed. So I took the time to clean up over the weekend. It was worth every minute when I could get to work on Monday much more easily with an empty desk and plenty of free space to work.
3. Daily Art Journaling Practice
Another thing that's been great for my creativity is the art journaling project I've embarked on recently. I've been journaling daily in a little pocket sketchbook. This simple habit has unlocked many aha moments for me (and it's been kind of surprising!)
Art journaling is something I've done for years, but simplifying the habit to just 10 minutes or less every day has been a helpful change. When it comes to creative projects, I tend to make them difficult in my head and procrastinate. But once I start working, I'm always amazed at what I can get done in 5 or 10 minutes.
This daily journaling practice has been so impactful for me that I'm teaching it as my next class on Skillshare! So I'll share how to start this practice, and how to choose supplies, and we'll go through a seven-day journaling challenge together. Working in just 10 minutes daily with drawing, painting, and collage, we'll establish a creative practice together.
Update: my new class has been published! Take the class here.
So, those are the creative tools and tactics I've found helpful lately. I'd love to know - what do you do when you feel uninspired and creatively stuck? Leave me a comment below and let me know which strategies you've used to push past artists' block!