This store requires javascript to be enabled for some features to work correctly.
I've created a series of three classes teaching my methods for mixed media art journaling.
You can watch my classes with a 30 day Skillshare membership for free by signing up through this link. If you love Skillshare as much as I do, continue your membership after the trial ends to enjoy my classes, as well as thousands more, anytime you like!
- Ashton Womack, Artist & Owner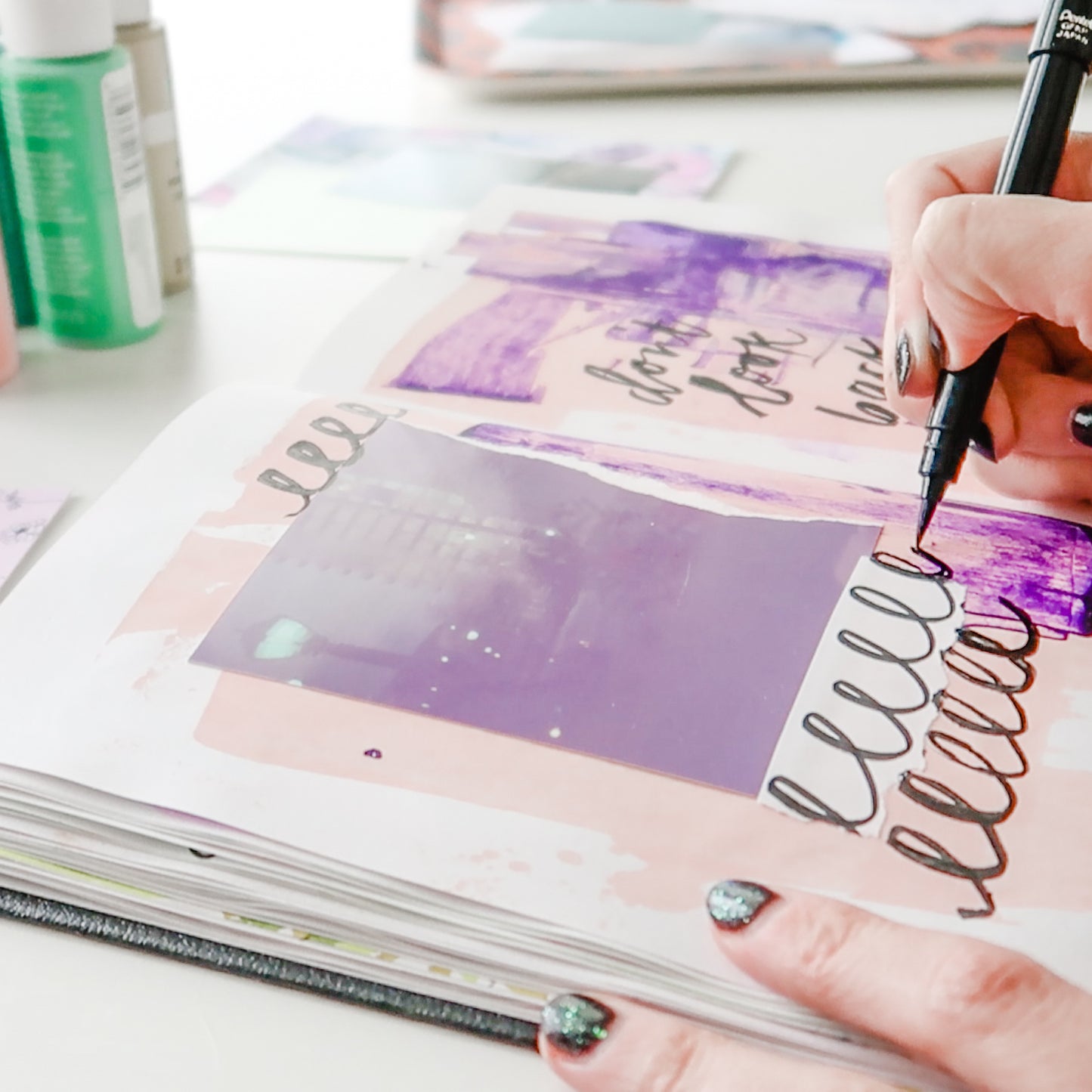 express yourself through art journaling

Explore art journaling as a playful method to visually document your daily thoughts and feelings.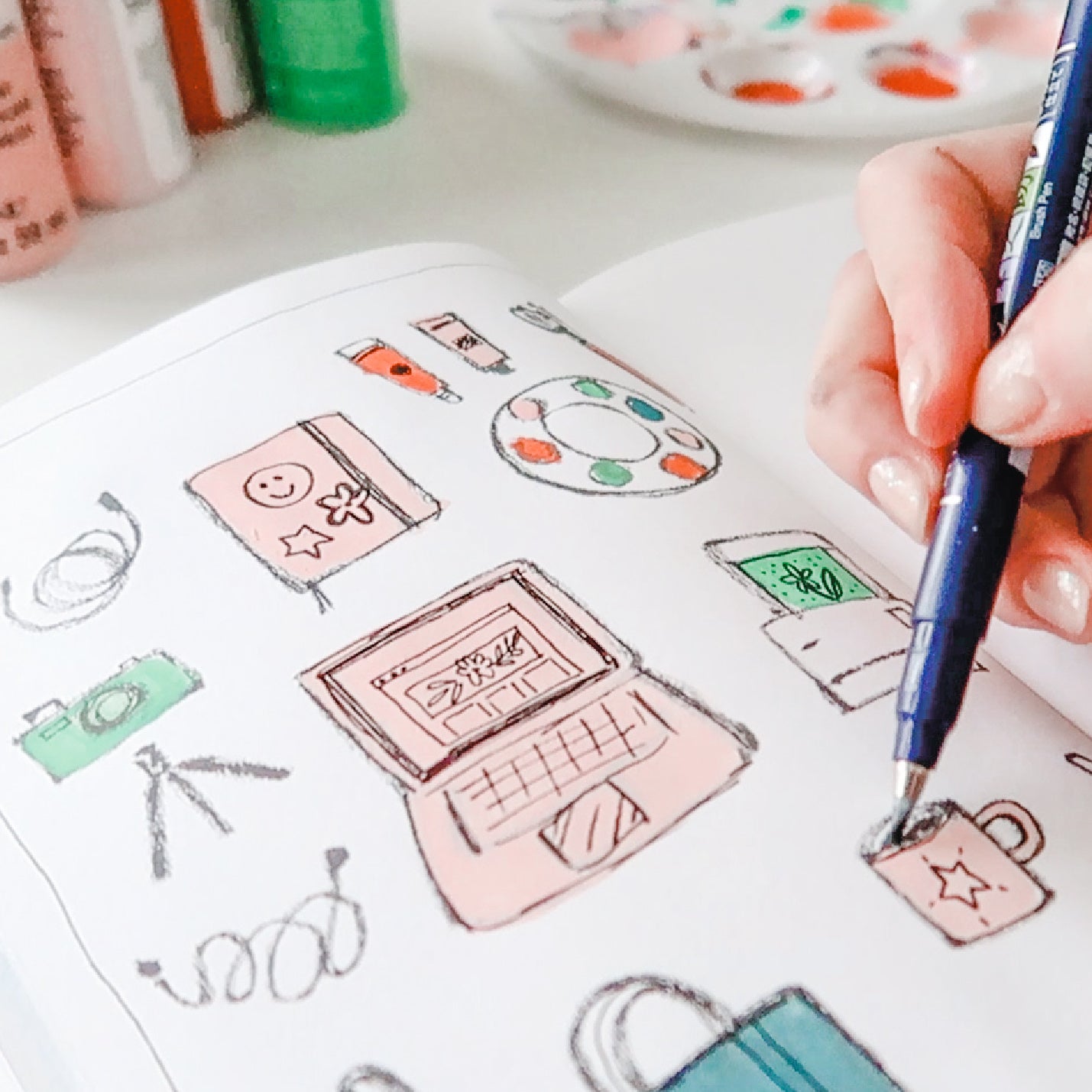 Art Journaling Workshop: Document Your Everyday Life with Acrylic Paint and Brush Pens

This class explores techniques for capturing inspiration from your everyday life to create art journal pages using paint and brush pens.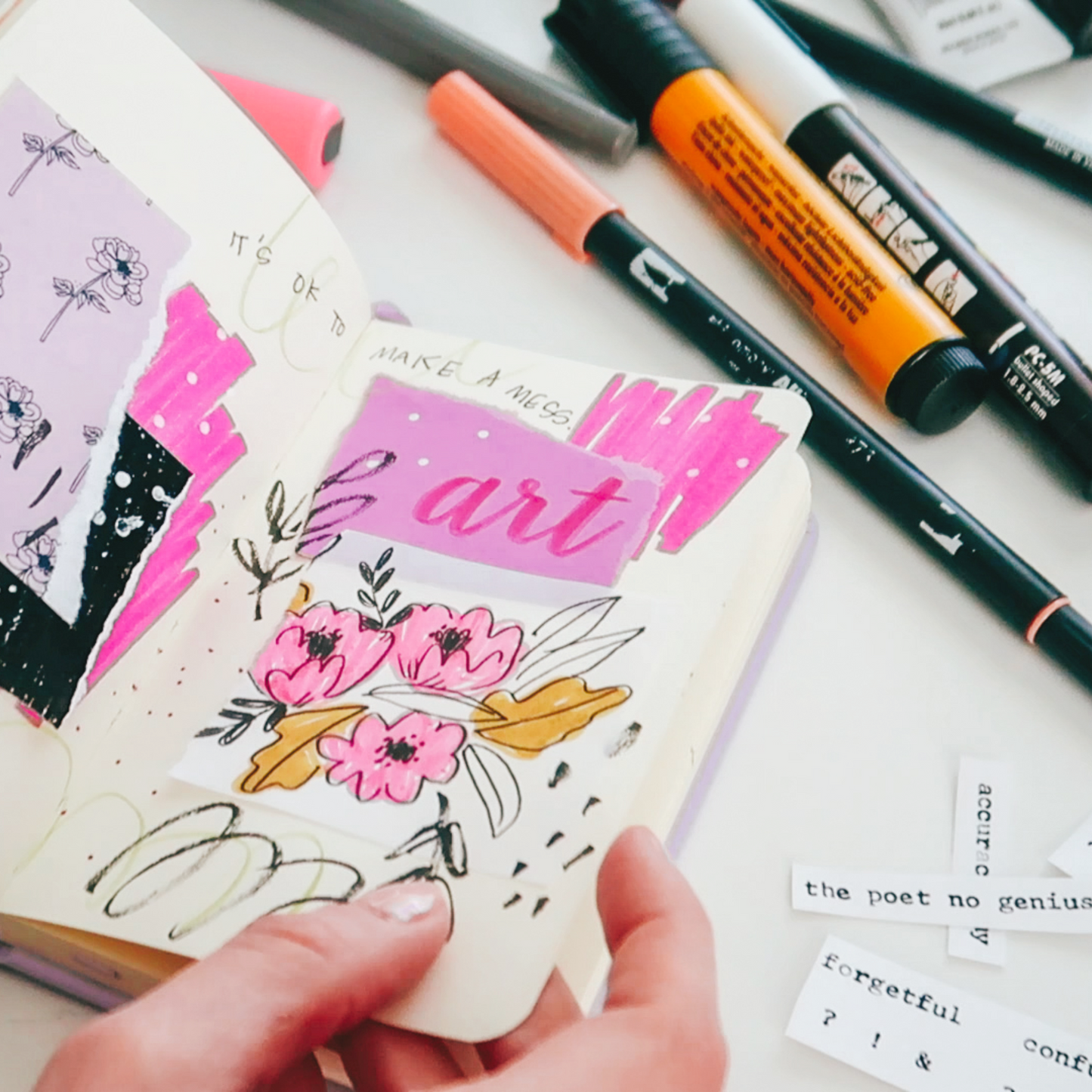 10-Minute Art Journaling: A 7-Day Challenge to Conquer Artist's Block

In this class, we'll explore art journaling as a way to push through artist's block in just 10 minutes a day. This class will be a fun exercise for anyone struggling with artist's block or looking to establish a creative hobby for the first time!