This store requires javascript to be enabled for some features to work correctly.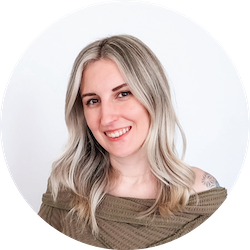 Contact Virgo & Paper
Hello!

Looking to work together? Have an issue with your order? I am happy to help with any questions you may have as you're browsing my website.
Please fill in the contact form below, or email hello[at]virgoandpaper.com and allow 24-48 hours for a response. Please note, my work hours are typically Monday-Friday, 9 am to 4 pm EST!
Thank you for stopping by Virgo and Paper! :)
- Ashton Womack, Artist & Owner
Contact Ashton Womack | Virgo and Paper
Frequently asked questions
I would like to order an item that is sold out. When will it be restocked?

The best way to request a specific item is to click the 'Email when available' button on the product page. This will allow you to be notified when the item is restocked, as well as let me know which items are most desired!
When is the next new release?

You can sign up for our newsletter (scroll to the bottom of the website) to be notified of new releases, restocks, and other events.
Do you take custom orders?


In order to keep shipping time fast, I don't offer custom orders.