This store requires javascript to be enabled for some features to work correctly.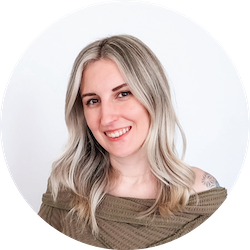 a note from ashton
resources + favorite things
On this page, you'll find a catalog of my favorite products and services - things I have personally used and loved! The links on this page may be affiliate links, meaning I earn revenue or other benefits if you make a purchase through my link (at no extra cost to you). Thank you for supporting my small business!
Business Resources
The tools and programs I rely on to run my business.
Marketing
Email Marketing - I use Flodesk to create and send my email newsletters. I have tried a few providers and found Flodesk to be the most powerful option for growing my business. Ready to stop fighting the Instagram algorithm and start building your own email list? Use this link to get 50% off your first year of Flodesk.
Social Media Management - I use
Planoly
to plan and schedule my posts for Pinterest and Instagram.
Studio
Silhouette Machines - I use these cutting machines to create the sticker sheets I sell in the shop.
I did a lot of research to find the perfect tripod for filming videos, and I'm so glad I chose this one. It's lightweight, easy to set up quickly, and can adjust for overhead filming of a tabletop, too!
I use the royalty free music at Epidemic Sound for my videos.