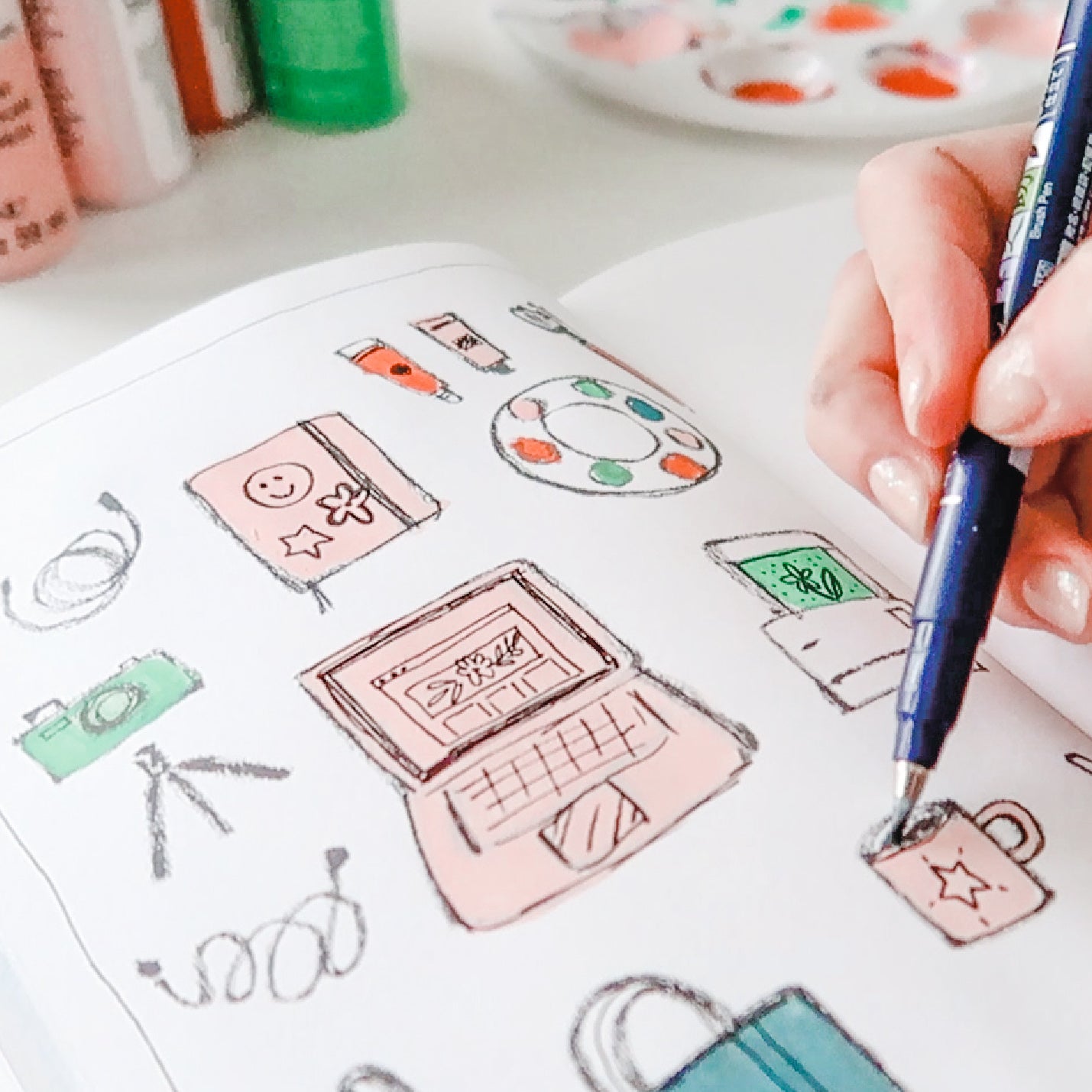 New class! Art Journal Workshop: Document Your Everyday Life with Acrylic Paint and Brush Pens
I'm so thankful to have what I consider the best job in the world.

I get to design, print, and ship planner stickers from my home office. I design patterns for fabric, wallpaper, and home decor. I make YouTube videos, write blog posts, and play around on Pinterest. Sometimes I have to pinch myself because I can't believe this is truly what I get to do for work.

But even as a working artist, I've found I still need a creative outlet I can go to just for fun. For me, that's my art journal! It's a creative hobby I've had for years. I've found journaling to be relaxing, fun, and a unique way to memory keep.

I'm excited to share that my new online class is all about sharing how I document my everyday life through art journaling. It's now live on Skillshare for you to watch! 🎉

The class is called Art Journal Workshop: Document Your Everyday Life with Acrylic Paint and Brush Pens.

In the class, we'll explore art journaling with two of my favorite art supplies: acrylic paint and brush pens. We'll try different methods of combining these materials on our journal pages. Then we'll follow three journaling prompts to create art journal pages that document our everyday life experiences.

By the end of this class, you'll be able to find inspiration in your own life to inspire new journal pages. This class will show you what a fun and meditative hobby art journaling can be, and I hope you'll be inspired to continue journaling after class.

This class will be valuable for both beginner artists as well as experienced artists who are willing to experiment with their supplies and learn new techniques to create art for personal expression. Art journaling is for everyone!

You will need a Skillshare membership to watch the class. But don't worry - if you don't already have a membership, I have a link for you to get one month free of a Skillshare membership so that you can take my new class - as well as thousands of other classes on the platform! 😄

Happy journaling!