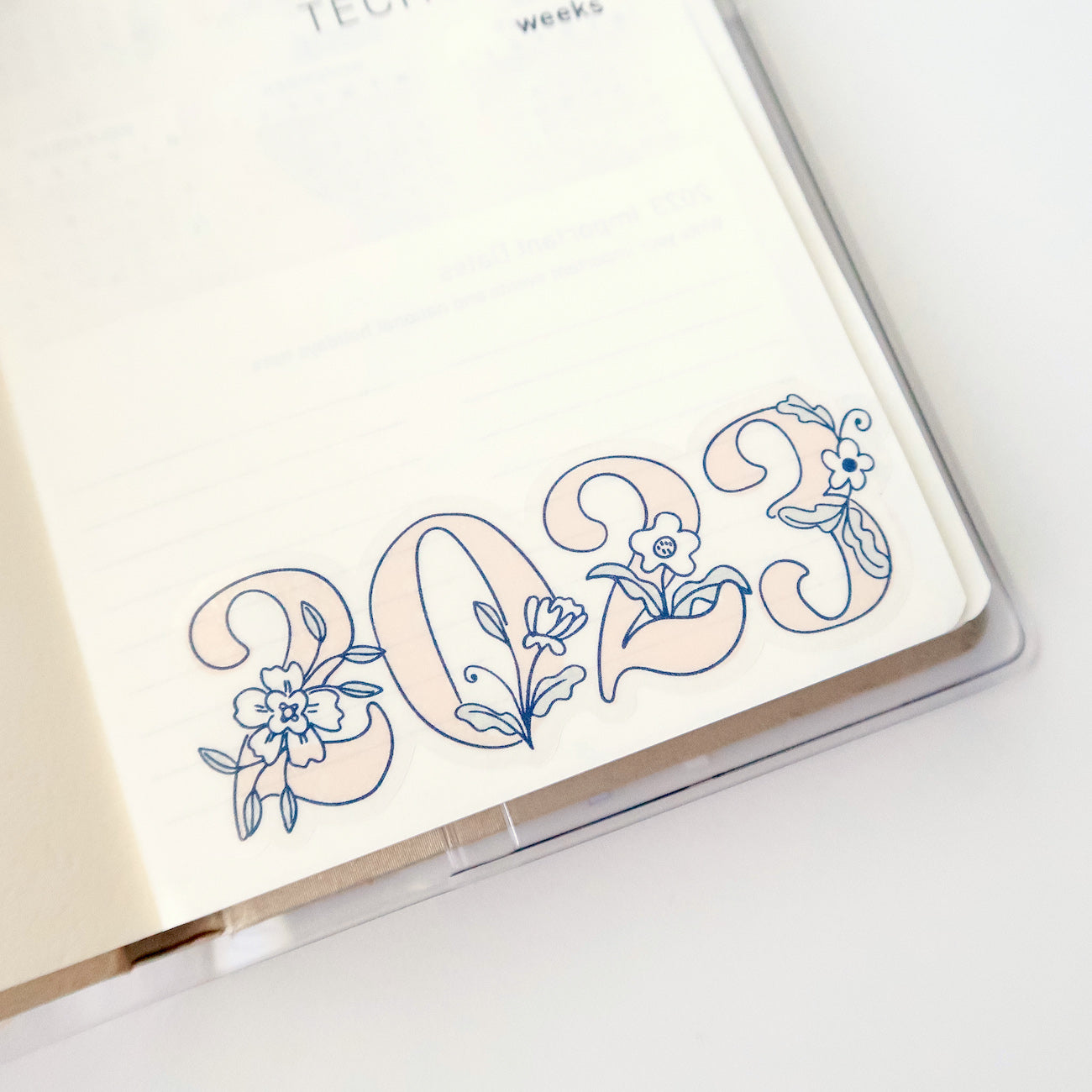 2023 Planner Essentials are here! (Plus a free printable goal planner!)
It's that time of year… new planner season! I don't know about you, but I've been busy dreaming about my 2023 planner setup lately. Of course, that includes designing new 2023 vinyl decals and sticker kits to join the shop!
The 2023 Planner Essentials shop has all the functional stickers you'll need to set up your 2023 planners. Holiday script stickers, Jan-Dec monthly labels, 2023 calendar stickers, 2023 Sticker Kits for Hobonichi Cousin & Hobonichi Weeks, 2023 Vinyl Decals, and more are all in the Planner Essentials shop!
Ready to start planning for 2023?
Then you'll love my new freebie! The 2023 Goals and Focus workbook is what I use to plan out my goals for the new year. It's been so helpful in keeping me on track with my biggest goals throughout this year, so I had to design a new one for 2023!
The 22 page printable guide includes:
space to reflect on 2022
big picture vision + bucket list
focus word of the year
overview of your 2023 goals
action plan for each goal
Q1-Q4 calendar overview
You can print out the guide to put it in your planner, or use it digitally on your iPad with Goodnotes.
I personally print the file at 84% scale so that it's perfect for my classic size disc planner. (Then cut down to size at 7" x 9.25".)
Grab the download here, and happy planning!