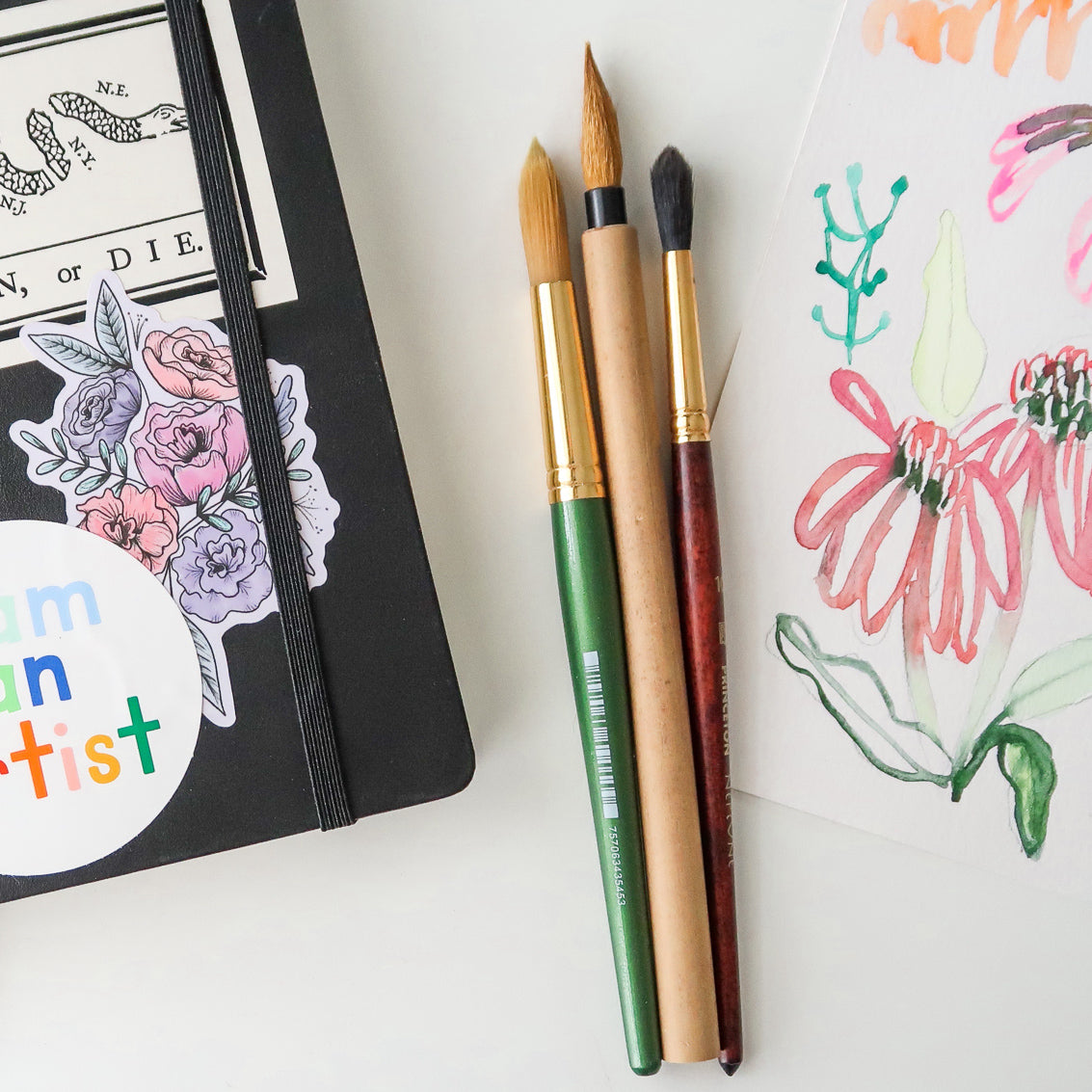 Art Classes I've Taken and Loved | Illustration, Sketchbook, and Art Journaling Inspiration!
What do you enjoy doing during your time off around the holidays? I definitely love to snuggle under a blanket and watch my favorite Christmas movies over and over (hello, Christmas Vacation). And I love taking some time to dream about and set some goals for the new year. It's also a great time to learn new skills by taking an online class.

As the holiday season is approaching, I wanted to share some of my favorite online classes with you, in case you're looking for something fun and creative to do indoors this Winter.

So, today I'm sharing a few of my favorite classes on Skillshare, broken up by topic!
Sketchbook Exercises

One of my favorite classes is Illustration & Inspiration: Keeping a Sketchbook by Leah Goren. I've watched this class twice now, and Leah's teaching inspired me to grab a sketchbook and paint along with her.

Another class that is a repeat watch for me is Amber Vittoria's Intuitive Illustration: 4 Quick, Fun Exercises to Unlock Creativity. Amber's teaching style invites anyone to start drawing, whether you have art experience or not. If you feel like you're "not an artist", this might be the class to start with!
Illustration

A new class I loved watching this week is Design a Greeting Card using Inspiration from Your Everyday Life by Jamie Alexander. Jamie has a talent for designing greeting cards, and I couldn't wait to learn her process for creating a beautiful illustrated card. This class will teach you everything you need to know finding inspiration, sketching thumbnails, creating color palettes, and putting it all together in a final greeting card design.
Web Design
If you're looking to design or improve your own website, I cannot recommend Mimi Chao's class enough! Her class, Build Your Site & Shop: Beginner's Guide to Shopify & Website Design, made designing my website SO easy and approachable. Definitely check out this class if web design feels overwhelming for you - it is a huge help!
Art Journaling

Of course, I couldn't share a roundup of Skillshare courses without letting you know about my own classes. I teach art journaling as a way to express your creativity and document your everyday life. I hope my classes will inspire you to pick up art journaling as your new creative hobby!



You will need a Skillshare membership to watch these classes. But don't worry - if you don't already have a membership, I have a link for you to get one month free of a Skillshare membership so that you can try it out.

I hope you'll stick around after your free trial ends to enjoy the thousands of other classes on the platform, and fall in love with Skillshare just as much as I have. Happy learning!