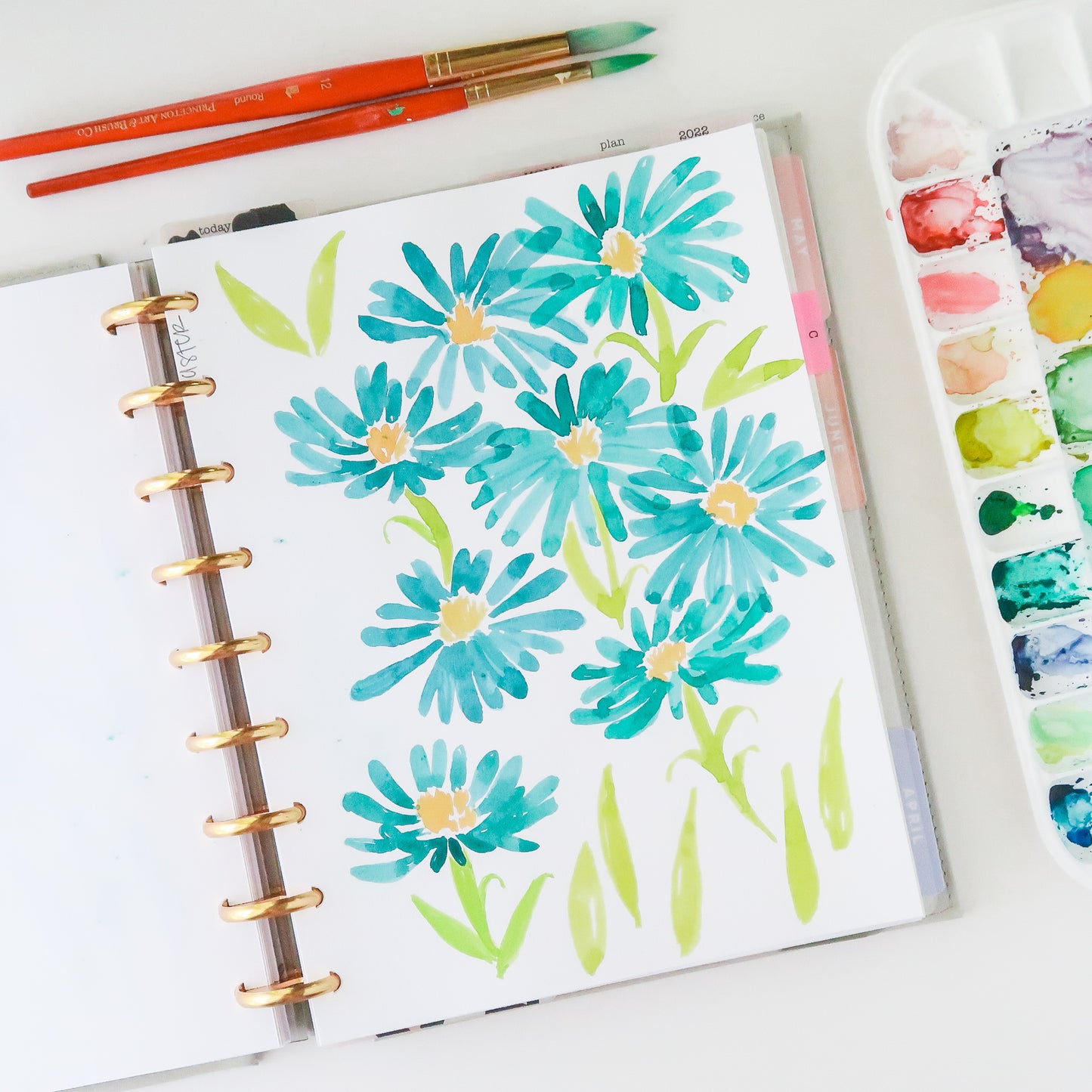 Frolic collection spotlight
I'm popping onto the blog today to share the new Frolic sticker collection with you. This is a vibrant collection featuring hand painted florals perfect for Spring and Summer.
The wildflower patterns featured in the new Frolic collection were a playful experiment for me. I painted some Summer plants: aster, cosmos, and milkweed, using gouache paint on separate pieces of watercolor paper.
After scanning them into Adobe Illustrator, I decided to recolor the art with a new-to-me color palette including yellow (a color I don't often use). I was pleasantly surprised by the result! 🌻
I'm loving these playful, bright stickers in my planner, and I hope you will enjoy them, too! Shop the Frolic collection here.
xo,
Ashton