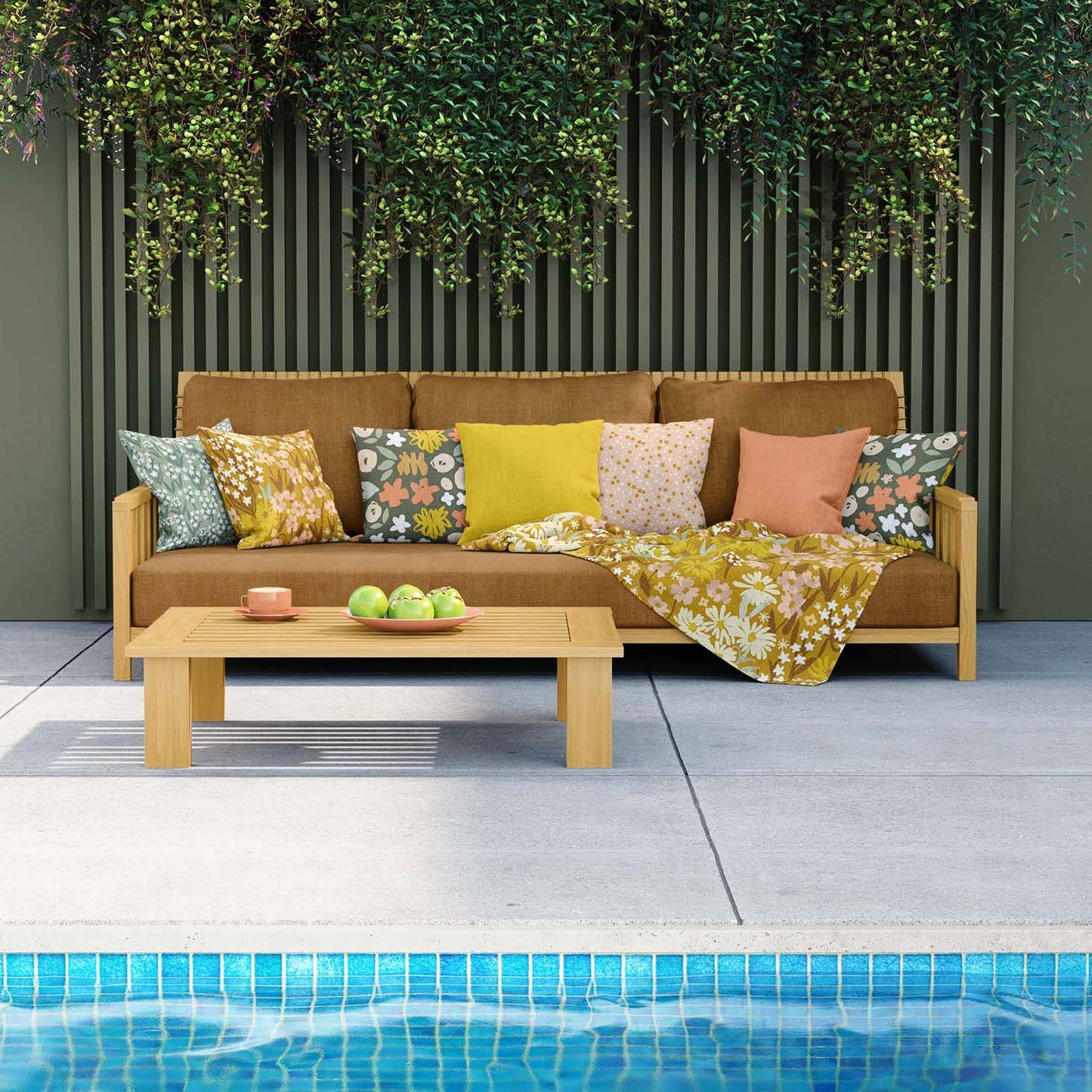 New Virgo and Paper fabric designs available at Spoonflower
Hello, friends! 
As the weather gets incredibly warm (97°F here in Atlanta today!), I have been busy in my studio creating new patterns (where the AC keeps me nice and cool 😅).
I'm excited to share my new Wild Summer collection on Spoonflower. These prints can be ordered on any fabric, wallpaper, or home decor products you like!
If you love these prints, I've also designed matching planner stickers here and here. ⭐️
I've released my Boho Floral Wilderness print in a variety of colors. The brown floral print was one of my first entries in a Spoonflower challenge, and I was thrilled when it placed #71!
I happily recolored the print into some new color variations. Personally the sunny mustard yellow color way is my favorite.
As I was designing, I imagined these prints on something poolside.. patio chairs as cushions or a throw blanket. Or maybe placemats at an outdoor table.
I think any of these patterns would be fun as a swimsuit or summer dress... the possibilities are endless!
My own sewing skills aren't quite ready for such a project. I've always loved sewing. As a kid, my mom would keep me entertained by letting me hand sew with scrap fabric while she worked on sewing curtains for our home.
I'm now in possession of my mom's old sewing machine (it's older than I am and still going strong!). Even so, my skills are pretty simplistic at the moment. I have altered some of my own clothes and I even sewed a tiny dress for my niece's doll but I haven't learned how to sew a full garment (for a human) yet.
Designing my own patterns is definitely motivating me to work on my sewing skills. I'd love to make my own clothing out of one of these patterns someday! Until then, I will leave it to the talented seamstresses out there.
If you order any fabric from my Spoonflower shop, I'd love it if you emailed me to tell me about your project! Or share your work with the hashtag #virgoandpaper. Can't wait to see what you make! 💛
xo,
Ashton