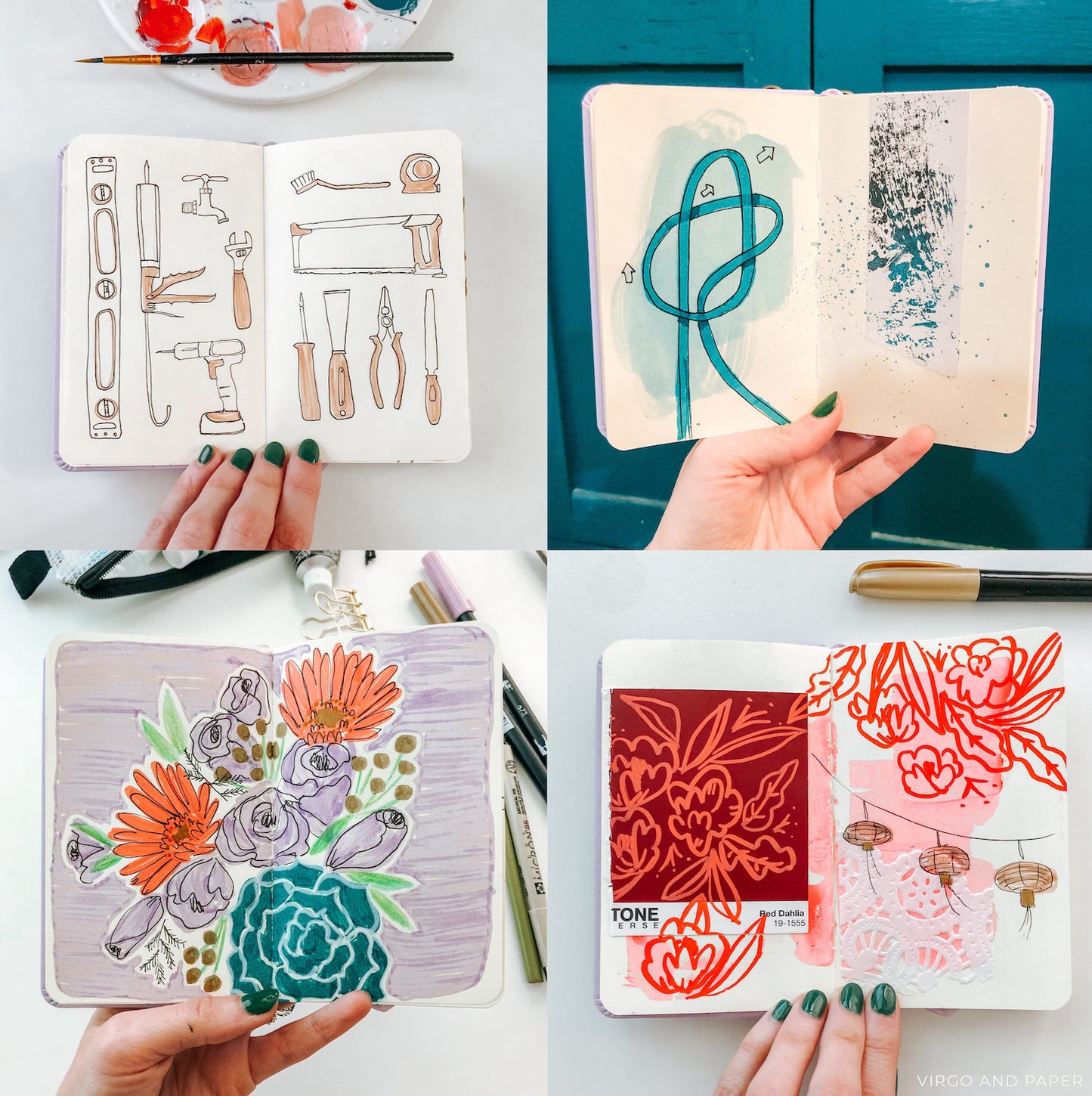 My Daily Art Journaling Practice (Peek Into the Studio as I Work on Filming a New Art Class!)
I'm excited to announce that I am busy working on a new class, which will launch in early May.
I'll be teaching the method I use to boost my creativity and generate new ideas for my own art and business: my daily art journaling practice!
I've been in a routine for the last couple of months of creating every day. Daily habits have been hard for me to keep up with in the past, so what changed? Making it easy and achievable by working in my journal for less than 10 minutes a day. Yup, just 10 minutes!
I've been shocked by how this simple creative practice has helped me practice flexibility, unlock creativity, and develop ideas in areas inside and outside of my business.
In class, I'll demonstrate how to set up your own journaling practice, and what supplies to use, and we'll go through a 7-day journaling challenge together!
You can follow me on Skillshare if you'd like to be notified as soon as the new class is released.
This is my third time producing a class. Each time, creating an online class has felt like stretching my brain beyond capacity - like it can barely hold all of the information it needs to at once. But also, it feels like coming home and cozying under my favorite blanket. Like there's nowhere I'd rather be.
Last weekend, I was feeling a bit of overwhelm with all of my business projects and ideas, so I did what many of us do in times of trouble - I stress-cleaned. And it was energizing to walk into a beautifully clean studio on Monday morning! That refresh was what I needed to refocus on my class. Here's a look at my table as I've been filming some overhead demonstrations for the class.
I can't wait to get this class out into the world. Follow me on Skillshare for now, and I'll see you in class!