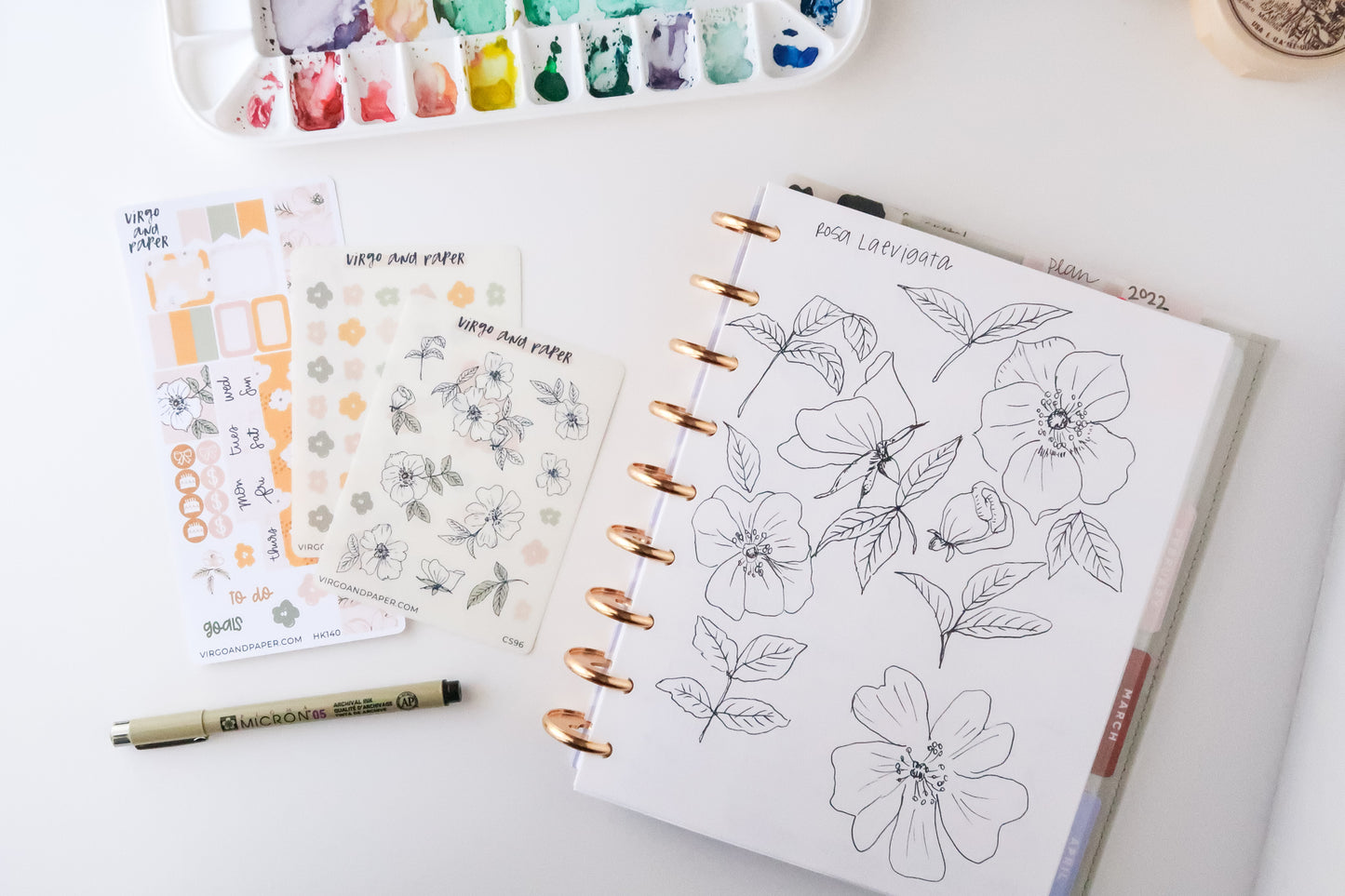 Just Rosy sticker collection sketches + inspiration
Creating the Just Rosy collection started by painting with ink, something I hadn't tried before. Usually, I have a go to process for designing stickers and I can get comfortable with the ritual of following the steps of my process the same way each time. 
This year, I have a desire to experiment and spend more time in my sketchbook actually making art and being creative. So I'm trying to incorporate one new technique or element into each pattern I design. 
I always want to paint florals, so I started by painting the state flower of Georgia, the Cherokee Rose or Rosa Laevigata. The flower was chosen as the state symbol in honor of the Cherokee People who were removed from the area in 1838.
According to the Northern Cherokee Nation, the flower washed away sadness and inspired courage in the Cherokee women as they ventured into a new land. It was the women's strength that would protect their children so the Nation could be rebuilt. 
We humans have many stories surrounding plants, and resilience is the most beautiful story to me. Looking around in the world right now, I see a lot of resilient women as we're coming out of another dark chapter of history. I am learning what resilience looks like for me, and maybe you are, too. 
The center of the rose is golden yellow, so I incorporated that color into my design. Rainbows, a classic symbol of better days to come, are a natural fit for this collection. I hope this collection is both cheerful and uplifting but can also serve as a reminder of the strength and resilience that you already have within. 🌸
xo,
Ashton